Boyle Pringle (? - 14 Feb 1771)
Individual Report for Boyle Pringle.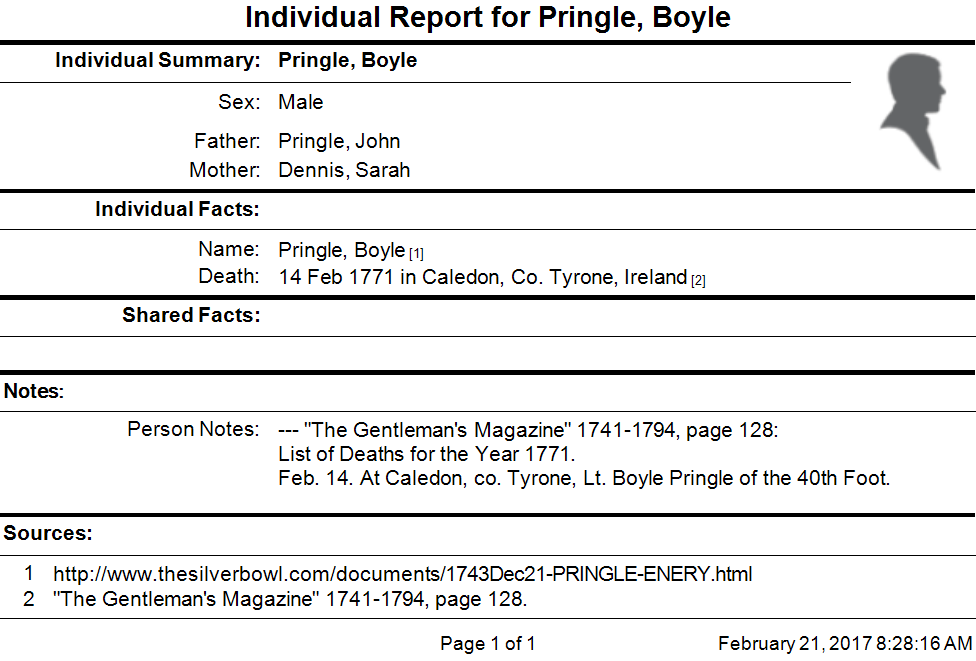 Sex: Male [1]
Father: John Pringle
Mother: Sarah Dennis

Individual Facts:
Birth:
Death: 14 Feb 1771 in Caledon, Co. Tyrone, Ireland [2]

Person Notes:
— "The Gentleman's Magazine" 1741-1794, page 128:
List of Deaths for the Year 1771.
Feb. 14. At Caledon, co. Tyrone, Lt. Boyle Pringle of the 40th Foot.




Sources:
1 http://www.thesilverbowl.com/documents/1743Dec21-PRINGLE-ENERY.html
2 "The Gentleman's Magazine" 1741-1794, page 128