Robert Pringle (? - Bef. 23 Feb 1779)
Individual Report for Robert Pringle.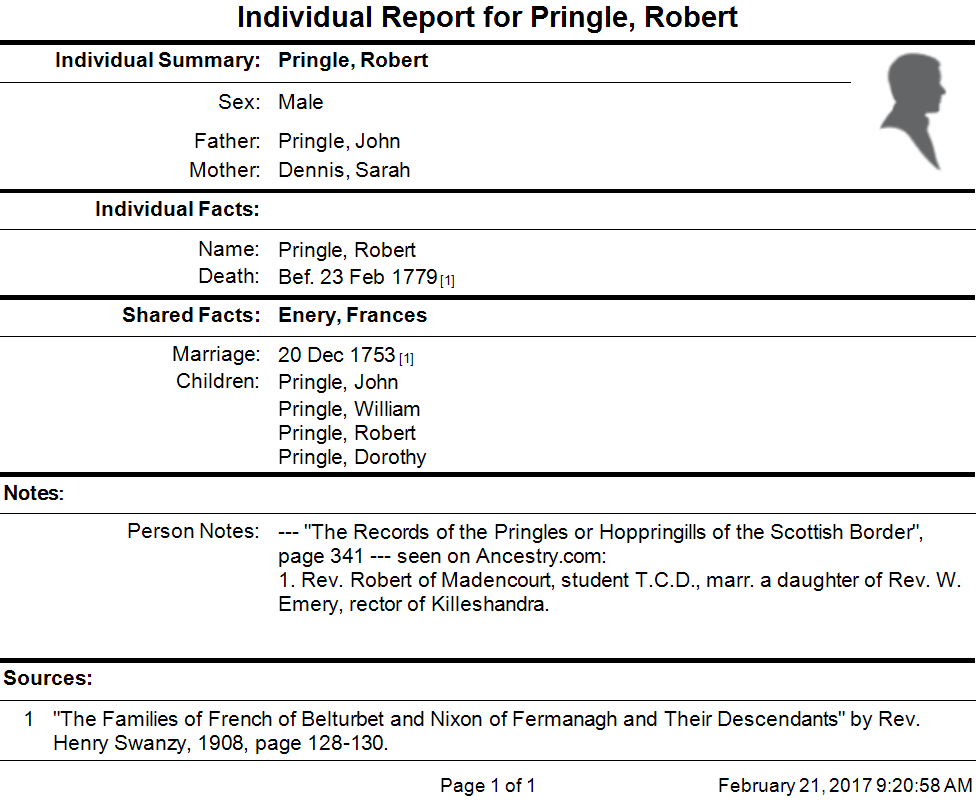 Sex: Male
Father: John Pringle
Mother: Sarah Dennis

Individual Facts:
Birth:
Death: Bef. 23 Feb 1779 [1]

Spouse: Frances Enery
Marriage: 20 Dec 1753 [1]

Children:
John Pringle
William Pringle
Robert Pringle
Dorothy Pringle

Person Notes:
— "The Records of the Pringles or Hoppringills of the Scottish Border", page 341:
1. Rev. Robert of Madencourt, student T.C.D., marr. a daughter of Rev. W. Emery, rector of Killeshandra.

Sources:
1 "The Families of French of Belturbet and Nixon of Fermanagh and Their Descendants" by Rev. Henry Swanzy, 1908, page 128-130